Ankara Merkez Ofis Rental Cars
The latest model and well-maintained rental vehicles with insurance coverage are with you at the Merkez Ofis location with the assurance of www.unalotokiralama.com. www.unalotokiralama.com is the indispensable address for Merkez Ofis car rental services.
Monthly Car Hire Ankara
We provide rent a car service in Ankara with the most affordable price for your economic, middle class, automatic gear car rental, panel van van rental, light commercial rental car, minibus rental needs, monthly car rental needs in Ankara.
Keçiören Car Hire
Keçiören region and all regions of Ankara, especially Ankara airport car hire service we are doing. In this area, our name is the first company that comes to mind when it comes to Keçiören car hire company.
Esenboga Airport Car Hire
When you come to Ankara, you have a reliable, punctual and professional car rental company solution partner to meet you from Esenboğa Airport. Unal Ankara Esenboga Car Rental
Ünal Ankara Rent a car
Unal Car Rental is a corporate company that has been serving both companies fleet and expatriates abroad at Esenboğa Airport since 1996 among the car rental companies in Ankara.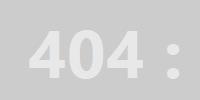 Ankara Merkez Ofis
Merkez Ofis