Rental Car- Ankara Rent a Car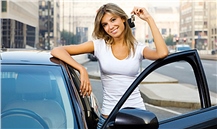 RENT A CAR ANKARA
All rental cars in Ankara Unal are covered by RENT A CAR insurance. Our company is under the assurance of Full Rent a car Kasko (Rental Car Kasko) by Turkey's leading insurance companies both in Turkey and Europe standards. In case of any accident, do not forget to get an accident report, a report certifying that there is no alcohol, and take pictures of the accident site. Car hire insurance (rent a car insurance) Please call us for your car hire requests in Ankara.
Car hire in Ankara is our business, send us your request for the rental car you need, we will give you a price for 1 week, 1 month, or 1 year.
Ankara province has been home to many civilisations throughout history and is an ancient city where we live a distant history with our age. Ankara in the middle of Turkey over time, by the Grand National Assembly of Turkey on 13 October 1923, the city of Ankara was declared the capital. Due to being the capital of Turkey, the centres of state institutions are in this city. Would you like to discover this wonderful city with the ease of UNAL car hire? In order to keep up with your historical tours, business meetings and the flow of social life, you can meet your needs with all kinds of new cars that you will rent from our Ankara Rent a Car Unal office. In our Ankara rent a car offices, our quality and corporate service, our friendly customer representatives will show you the necessary help.
We rely on the suitability of both our fleet and our prices in Ankara in terms of rental cars.
With the developing technology, the need for customers to reach fast inspired us. As Unal rental car Ankara, let us know the rental car you need by phone or e-mail and we will inform you as soon as possible with the most suitable rental price.
Our rental cars are completely owned by our own company, whether it is maintenance or cleaning, you can trust us for car hire in Ankara.
Unal rental car is a very comprehensive service-oriented, customer-centred, solution-oriented company that offers car delivery to every address in the centre of Ankara, large vehicle fleet, car, light commercial, commercial, minibus rental service.
The reason why we are preferred, good service, to create a happy customer base, to be sought not sought. To be the first to come to mind when it comes to car hire in Ankara.