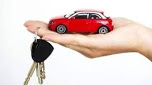 CAR HIRE ANKARA
We regularly follow the prices of Ankara Car Rental Unal and try to serve our customers with the most affordable prices as a result of the necessary analyses. We provide car rental service in Ankara region at the most affordable price with our online rental system by determining the prices of rental vehicles according to their brands and rental period with comparative analyses.
We regularly plan the number and variety of vehicles in our vehicle fleet, taking into account the necessary infrastructure planning and the entire supply and demand balance in Ankara in terms of rental vehicles. The important thing in rented vehicles is to constantly renew the rental vehicles that will respond to customer demand and to keep the maintenance, repair, cleaning and security of the existing vehicles under constant control.
RENT A CAR ANKARA
To eliminate the trust deficit in rental car in Ankara and to ensure the customer's trust in rental companies. Today, it has been proven that reliable traders continue to do their business well even in global and regional commercial crises. Considering the fragile commercial structure and even assuming that there may be commercial crises at any time due to the geography we are in, satisfied customer investment is the best investment. As Unal Rent a car company, we are taking steps in this regard and we are trying to build trust above expectations on Car Rental in Ankara. It is one of our goals to be reliable in trade, especially in the service sector.
Our priority in car rental in Ankara is companies, holidaymakers coming from abroad and potential trouble-free people over the age of 25. We offer our customers in this group the opportunity to rent a car at discounted prices in the most suitable combination with a comparative discount depending on preference. Unallar Car Hire Ankara 1996 to date, our only business is car hire. We are trying to raise our success bar to the highest level by focusing on our business. The important thing is to give people who aspire to service, to ensure satisfaction, this reliable service will return as advertising, the number of people served will increase. The biggest commercial happiness is to make the people you provide Ankara car hire service happy.


Unallar Fleet Car Rental has been serving in Ankara since 1996 with its new model, every class, wide car rental fleet. When you want to rent a car from Ankara Esenboğa airport, you can visit our website, rent a car online 24 hours a day, compare rental cars and query their prices. We have developed all these facilities in the developing rental sector to provide the most economical and safest service to the real needy in the most economical way. We prepare your rental car at Ankara airport at the time you want, we welcome you, and when your holiday is over, we take our car back from Ankara Esenboğa airport or the address you want at the time you want. When you want to return the car you rented for whatever reason, we will be happy to serve you with the same smiling face.