Ankara Rent a car New Tyres !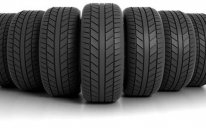 The most curious thing about rented vehicles is whether the tyres are new or not. Our company Ankara Rent a Car is also very careful in this regard, the tyres of all vehicles in our fleet are new and comply with TÜV standards.
Tyre is the most important equipment of the vehicle and it is important that it is new and regularly checked, for this reason, we renew the tyres of all of our rental cars in Ankara at regular intervals.
Seasonally, tyres are installed in the form of SUMMER and WINTER tyres. If you are doing car rental business in Ankara, we need to make the tyre brand selection well, being aware of how harsh the winter conditions are. You can also trust us in this regard.
Ankara Rent a car New Tyres !