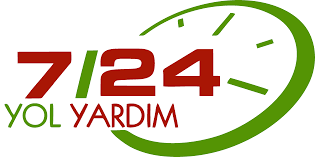 ANKARA CAR HIRE
24 Hour Roadside Assistance service is a special service offered by Unal Ankara Car Rental (rent a car) company to its customers. This service is offered under the guarantee of the insurance company and vehicle manufacturing companies in all rented vehicles. It includes towing, recovery, roadside assistance, accommodation and chauffeured services up to the destination address under the guarantee of the insurance company as roadside assistance in all services according to the vehicle brand throughout Turkey. Unal Car hire Ankara provides this service by taking this system behind the guarantee and assurance of car dealers and Turkey's leading insurance companies.
Unal Car Rental Ankara is one of the most established companies in Central Anatolia region established in 1996. It is important to have a large number of cars in the car hire fleet and to have a variety of cars to meet the needs and demands in order to be the definitive solution point for the customer.
Our aim is to follow a way that is completely focused on solving the needs of our customers in case of a need for car rental in Ankara and to provide the fastest solution in the nearest time in case of the necessary rental conditions, whether it is Unal Car Rental city centre offices, whether it is our Esenboğa Airport office in Ankara, whether it is delivery car rental to the address.
As Ankara Car Rental Unal Fleet, our primary goal is to respond to the general car rental needs, to provide precise solutions, to offer reasonable price guarantee in all types with supply agreements.
If you want to rent a car at Ankara Esenboğa Airport, you can easily drop it off at the points specified on our 24/7 online car hire website. In addition, there is no additional charge for airport service when paying the car hire fee. In this way, it is much easier to go to different points of our country, especially for those coming from abroad. You can rent a car online by visiting our website to reach these wide opportunities and quality with a click.
The necessary conditions for car hire are clearly presented on our website for those who request it. In addition, the payment issue is taken from the beginning when taking delivery of the vehicle, no pre-authorisation is made in advance. For those who want to rent a car, needs such as baby and child seats can be provided at an additional cost. With these options, especially families with young children can easily have these services while renting a car.
ÜNALLAR FİLO rent a car Ankara, especially in many regions of Turkey, especially in Ankara continues to expand its service area while providing services. It offers alternatives for its customers with economic and middle class, automatic and manual gear rental car options.
You can get easy, trouble-free and fast car hire service from Ankara Esenboğa airport and return the vehicle to all the locations we serve.
Car hire Unal is your reliable solution partner in Ankara.
New, reliable, comfortable rental vehicles are under this roof for your car rental needs in Ankara Esenboğa.
The main problem for people who travel by plane is to reach the city centre or the destination cheaply and easily. This applies to all cities, but the size of the problem is more in big cities like Ankara. This situation is the preference of many travellers in favour of affordable car hire service. Price, quality and convenience are important in the service received for many people. For those who want to receive rental service, encountering surprises at the time of payment is also an issue that requires separate sensitivity.
Unallar Rent a Car meets the needs of its customers in affordable car hire service at Ankara Esenboga Airport.
Our company offers diversity for different needs with its large fleet. While it is offered to those in need with rental car options, it also provides convenience according to budgets. We offer affordable car hire for every budget. In addition, this service offered at an international airport such as Ankara is a great convenience.